Good Food, Good Friends, Cold Beer, We're Glad You're Here!
Kitchen Open 11:00 AM - 9:00 PM Daily
We Do Carry Out/Pick Up Orders!
APPETIZERS & SIDES
FRENCH FRIES   3.00
HOUSE FRIES  3.50
TATER TOTS  3.00
HOME-STYLE WEDGES  4.00
ONION RINGS  6.50
MAC-N-CHEESE BITES  6.50
MOZZARELLA STICKS  7.00
DEEP FRIED MUSHROOMS  6.50
BROCCOLI AND CHEDDAR BITES  7.00
DEEP FRIED PICKLE SPEARS  6.50
JALAPENO POPPERS  7.50
MINI TACOS  6.50
WISCONSIN CHEESE CURDS  8.50 
CHICKEN CORDON BLUE BALLS  7.00
MINI CORN DOGS  6.50
BROASTED WINGS  12.00
1 pound of broasted wings served with a dipping sauce. Extra sauce  0.50 each
Dipping Sauces: Ranch, Blue Cheese, BBQ, Honey Mustard, Garlic Parmesan, Buffalo, Sweet Chili, Bourbon, Beer Cheese
SOUP OF THE DAY
Cup  3.00  or  Bowl  5.00
HOMEMADE CHILI
Add cheese, onion, & sour cream  0.25 each
Cup  4.50  or  Bowl   7.00
BURGERS 
Served with kettle chips. Add onion, lettuce or tomato 0.50 each. Extra 1/3lb patty 3.50. Sub 1/2lb patty 2.00. Add bacon 2.50. Sub Pretzel Bun 0.50
GREAT ESCAPE BURGER
A house favorite! A fresh 1/3 lb. burger and 1/4 lb. brat patty topped with American & Swiss cheese.  12.50
WISCONSIN BURGER
A fresh 1/3lb. burger topped with fried onions, bacon, and smothered with beer cheese on a pretzel bun.  12.00
PATTY MELT
A fresh 1/3lb burger with sauteed onions, melted American & Swiss cheese with 1000 island dressing on grilled marbled rye.  10.25
MUSHROOM & SWISS BURGER
A Northwoods favorite. A fresh 1/3lb burger smothered in mushrooms and Swiss cheese.  9.50
BLACK & BLUE BURGER
1/3lb burger with a bit of kick & the tang of blue cheese.  9.50
BACON CHEESEBURGER
1/3lb burger with thick-cut smoked bacon & cheese.  10.00
HAMBURGER   7.00
CHEESEBURGER   7.50
SANDWICHES 
Served with kettle chips.
STEAK SANDWICH
Tenderloin seared to perfection served with sauteed onions and mushrooms.  15.00
PHELPS CHEESE STEAK
A classic Philly with beer cheese to give it a Wisconsin twist.  12.00
CHICKEN SANDWICH
Grilled or deep fried, served with lettuce, tomato, onion & mayo.  10.00
BLT
Thick-cut smoked bacon, lettuce & tomato on grilled Texas toast.  8.50
WALLEYE SANDWICH
A hearty walleye fillet served on a hoagie with lettuce & tartar sauce.  13.00
CHICKEN, BACON & RANCH WRAP
With lettuce, tomato, onion, & cheese in a garlic herb tortilla.  10.50
CHICKEN PHILLY PITA
Diced chicken, fire roasted peppers and onions with chipotle mayo on a warm pita.  10.00
BASKETS 
Served with French Fries.
GRILLED CHEESE   7.50
Add ham  2.00
Add bacon  2.50
ADULT CHICKEN TENDERS
A hearty portion of crispy strips of white meat  11.50
KIDS CHICKEN STRIPS  8.50
SHRIMP BASKET
Deep fried batter shrimp  13.50
SMOKED MEAT
SMOKED BRISKET
Juicy brisket on a pretzel bun with pepper jack cheese and banana peppers served with a side of beans.  13.00
SMOKED PULLED PORK
Juicy slow smoked pulled pork served with tater tots & a side of coleslaw.  12.00
HOMEMADE PIZZA
ADDITIONAL TOPPINGS
Sausage, Pepperoni, Ham, Bacon, Black olives, Green olives, Onions, Mushrooms, Banana peppers, Green
Peppers, Tomatoes, Pineapple, Jalapenos, & Extra Cheese 12"/ 1.75 14"/2.25
12" cauliflower crust available upon request for an additional 2.00
CHEESE PIZZA
Cheesy Goodness
12"  13.50   or 14"  17.50
SAUSAGE
12"  15.25  or  14"  19.75
PEPPERONI
12"  15.25   or  14"  19.75
THE ESCAPE PIZZA
Sausage, Mushroom, Onion, & Green Peppers  12"  20.50   or  14"   26.50
TWIN LAKE SPECIAL    
Sausage & Pepperoni  12"  17.00   or  14"  22.00
MEATLOVERS
Sausage, Pepperoni, Ham, and Bacon  12"  20.50   or  14"  26.50
CHICKEN BACON RANCH
Diced chicken, smokey bacon, & ranch  12"  17.50  or   14"  22.50
PIZZA DIPPERS 
Lots of cheese & garlic butter severed with a side of pizza sauce for dipping  12"  13.75   or  14"  18.25
BROASTED CHICKEN
White meat is a breast and wing;  dark meat is a thigh and leg. No substitutions.
DINNERS
Dinners include choice of potato, roll & coleslaw
2PC Dinner dark meat  9.00
2PC Dinner white meat  10.50
4PC Dinner  15.00
4PC Dinner white meat  18.00
BUCKETS 
4 Piece  9.00            4 piece all white  10.50
8 Piece  15.00          8 piece all white  18.00
12 Piece  20.00      12 piece all white  24.50
EXTRAS
Pint of coleslaw  4.50
Two rolls or a side of coleslaw  1.50
NIGHTLY SPECIALS
Specials run from  4 p.m. to 9 p.m. 
TACO TUESDAY
A giant deep-fried taco! Loaded with meat, cheese, lettuce, tomato, salsa, sour cream, onions, olives and jalapenos 6.00 or make it a taco salad for 8.00.
WING WEDNESDAY
1 pound of Broasted Wings! Served with choice of buffalo sauce, blue cheese, honey mustard, ranch, BBQ, sweet chili or bourbon sauce 9.00.
Extra sauce 0.50
FRIDAY FISH FRY
Served with french fries or homemade potato pancake, coleslaw & rye bread
2-5 oz haddock 16.50 Extra piece 4.00
2-5 oz walleye 19.00
Extra piece 6.00
Northwoods Scallops 19.50
8 oz of walleye cheeks
*Consuming raw or under-cooked foods may be dangerous to your health. Alert your server of any food allergies.
Add 1.00 to all take-out orders.
3.75% credit  card processing fee.
All Prices and Menu Items Subject To Change
Located on North Twin Lake!
Cabins available all year round
$125 a night with 1st night deposit. 7 day cancellation notice. No refunds after 7 days. Minimum 2 night stay.  $25 extra for pets. Check in @ 3PM and check out @ 11AM
Cabin 1
2 bedrooms
Full bath
Kitchen (Microwave, Refrigerator, Toaster, Stove & Coffee Maker)
Pier
Picnic Table
Charcoal Grill
Cabin 2
2 bedrooms
Full bath
Kitchen (Microwave, Refrigerator, Stove,  Toaster & Coffee Maker)
Pier
Picnic Table
Charcoal Grill
North Twin Lake Activities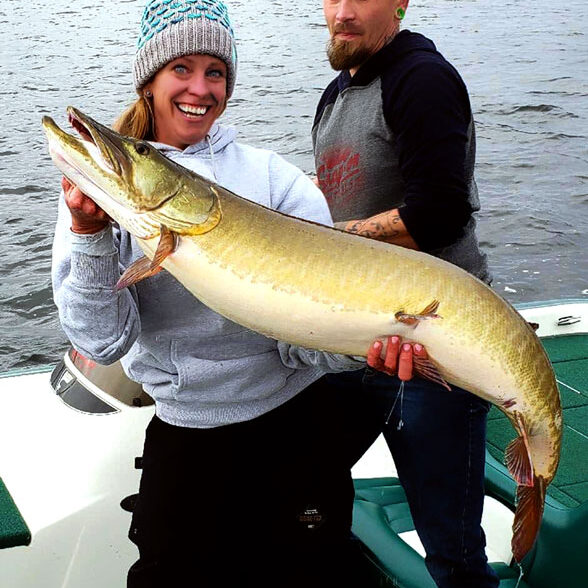 Fishing is a extraordinary experience on North Twin Lake. Here are some of the fish that draw fisherman to our beautiful lake:
Panfish 

Largemouth Bass 

Northern Pike 

Walleye 

Musky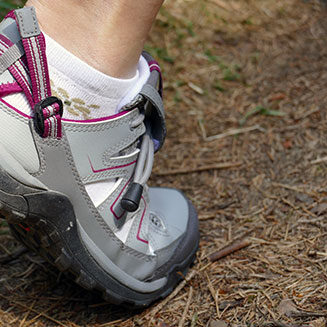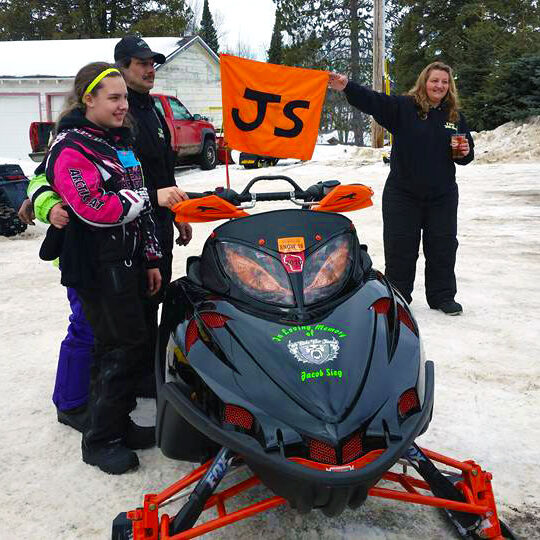 Contact Great Escape Bar & Grill
Great Escape Bar & Grill on Google Maps